Even in times when a lot is done via social media, it is essential for SMEs to have their own website. There are various reasons for this, which are explained in this blog post using nine advantages.
A company's goal on the Internet should be to be found by potential customers as quickly and easily as possible. This is achieved through a good ranking of the website on the search engines. This means your SMB website should rank ahead of the competition or higher up. "Google My Business" is also suitable for locally active companies to be found more easily in the search engine. The most important information such as company address, opening times, telephone number, and the links to the website are clearly displayed.
Such a profile forms the basis for being found quickly on Google, but it is by no means sufficient. The best way to a high ranking is still a good and clearly designed company website. For what reason? The organic search results on Google are highly valued by users. This means that non-paid search results are better received than paid ones. In short: If you have a good website, you will be found more quickly, "Google My Business" or not.
The following points show why a website can offer numerous value-adding advantages for SMEs.
1. Competitive Advantage
It is a fact that most customers often use a search engine to find products or services. It is not only about the search, but also about the comparison and the consideration of offers. Companies that do not have their own website, i.e. cannot be found on the Internet at all, unknowingly play into the hands of the competition. Having your own website creates healthy competition with the same playing field.
2. Fulfill increasing expectations
Nowadays, customers are no longer willing to search long and hard for what they need. You have to give them a chance to be found. If this does not happen, the customer may quickly switch to another provider that may not be of better quality but has a website.
3. Available and accessible 24/7
Your customers always have the opportunity to find out more about your company, the flow of information is also given outside of business hours. If your SME offers products, these can be ordered in the online shop without any problems and without any effort, even at the weekend. Because the Internet works even when you are free.
4. Higher search engine ranking
As already mentioned, a higher ranking on Google, for example, promises a much greater reach. If a company without a website discloses no or only very little information (eg in the telephone book) on the Internet, it has practically no chance of being found.
5. Higher professionalism compared to social media
If companies without their own website still have an account on Facebook or Instagram, for example, this is still better than not being present on the Internet at all. But many customers rate a website as much more trustworthy and personal.
A website gives a far more professional impression than social media profiles. While these are a good addition to a website to increase online visibility and post interesting content, they are not the primary means of communication on the Internet. For example, if you don't post on Facebook for a long time, people tend to think you don't take the upkeep of the page all that seriously. On a website, this matters less as it is not as obvious if it is not kept up to date.
6. Artistic liberties
In social media, it is not always possible to determine for yourself what is presented and published and how. Be it a limited number of characters or always the same image size, unlimited freedom is not given. On a website, on the other hand, the operator can determine the design himself, be it how much text is published and where it is placed. In addition, more specific properties can be played on the website. The color concept can be adapted to the company logo or professional images and backgrounds can be integrated. In technical language, we speak of corporate identity and corporate design, which should be adhered to on a website.
7. Self-determination of communication
In addition to the above point, it should be mentioned that platforms such as Facebook or Instagram have their own rules, for example in connection with comments. Just one thoughtless remark/comment on social media and a company's image hangs by a golden thread. This does not happen on a website, since the company determines what is communicated and published to the outside world. For example, employees can be portrayed or a blog can be created.
8. Information of any kind
Does your SME make something special, such as working with an important partner? This and other interesting information on a website can make a difference in attracting potential customers. You can also list all your offers clearly and have the opportunity to explain them in more detail in blog posts.
9. Greater online reach
Once your website is online, you can register on different platforms. You can also place online advertising with a link to your website. The website may be noted on your cards or other customer correspondence. This not only makes a more professional impression, but also makes your work easier because you don't have to explain everything to the customer, but can refer to the website.
What should be considered when creating a website?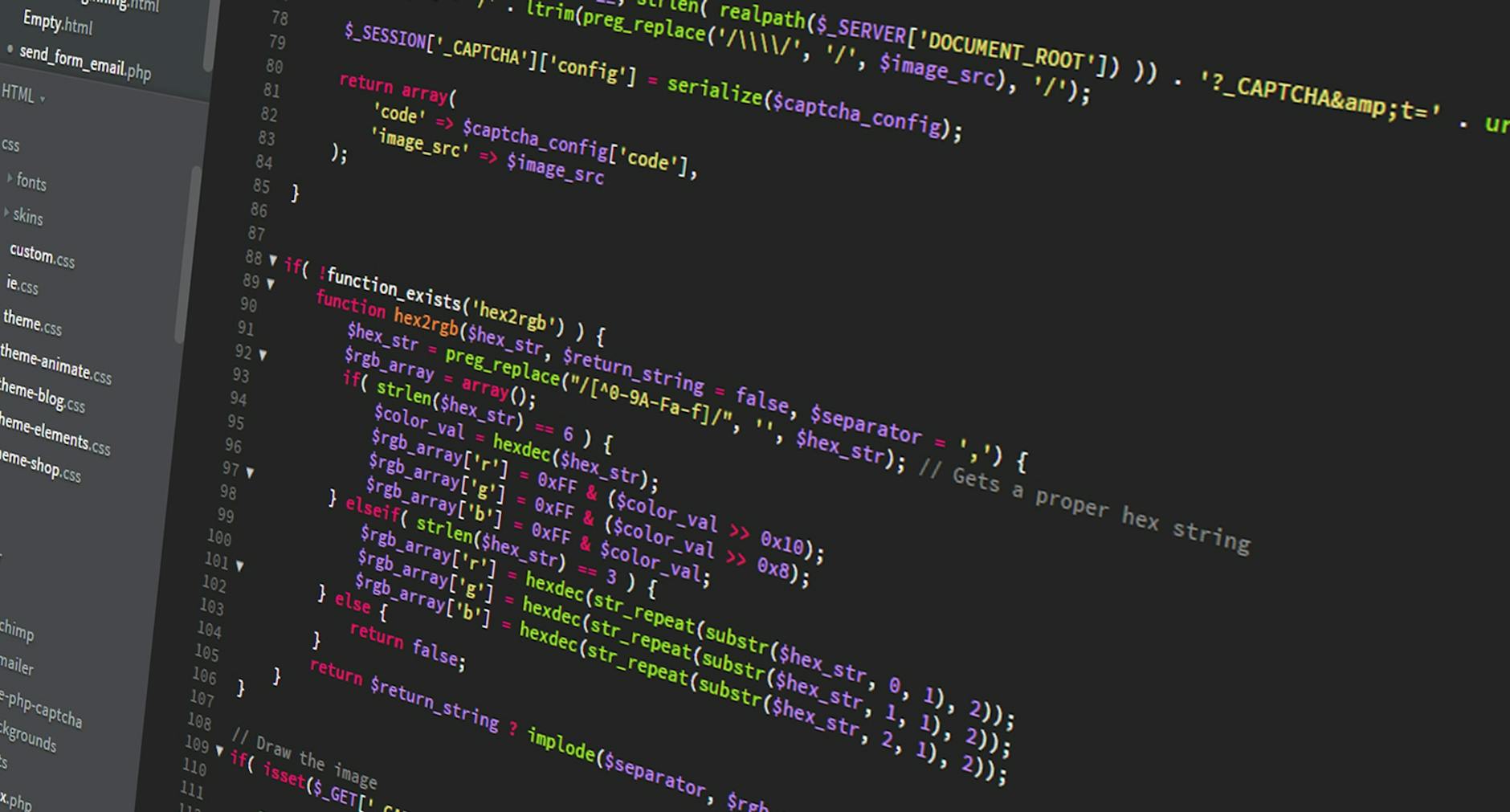 This question will be discussed in a separate blog post the main points in the creation of the site worked up. A summary assessment of Nkonghosoft but we don't want to withhold it from you. The points relate less to content but are intended to provide a decision-making aid for selecting an agency or a suitable content management system (CMS).
Open source CMS
Make sure that you create the website in a CMS that is freely accessible and usable for everyone. The dependency is otherwise very large and you may face unexpected costs if you want to expand the website, for example. If you want to change your web agency or designer, a new partner can continue to work with the open source system without having to acquire the knowledge of a "foreign" system. This saves costs.
Expandability
The website should be expandable. At the beginning of a website project, assume that the website will be expanded later, for example with a blog, online shop or booking system. If such extensions are not possible, the CMS is not the right one.
Self-support
You should be able to operate the website yourself and make minor adjustments without outside help. Being too dependent on one agency or one person is disadvantageous and can lead to unexpected costs. Make sure that the website is as simple as possible.
Nkonghosoft works with the open-source CMS WordPress and makes sure that you can maintain the majority of the website yourself after it has been created. You usually only need help with the optimization for search engines or major adjustments such as the introduction or creation of an online shop.